| | |
| --- | --- |
| • | Facilities & Features >> |

---

"Providing a stimulating atmosphere that nurtures fresh thinking."

A solid educational system in a rich environment will give the children a chance to grow to achieve excellence. The school is situated in STPS Township. The building is designed in a way that its class rooms are well ventilated & illuminated with natural light.
| | | |
| --- | --- | --- |
| S.No. | Type of Room | No. of Rooms |
| 1 | No. of Class Rooms | 22 |
| 2 | Composite Science Lab | 01 |
| 3 | Computer Lab | 01 |
| 4 | Maths Lab | 01 |
| 5 | Library | 01 |
| 6 | Art Room | 01 |
| 7 | Staff Room | 01 |

School has well maintained Composite Science Lab, Computer and Maths Labs.

All labs are fully equipped with every kind of modern apparatus as prescribed by CBSE.

Chemistry Lab :
The most enjoyable part of chemistry is experimentation. It gives maximum opportunity for discovery, which is the most exciting part of scientific activity. The experiment in the lab begins with designing the experiment and then performing it by controlling the conditions which affect the observations . In the lab, the students learn to handle apparatus and chemicals. They improve their understanding of various chemical reactions and chemical processes. It enables personal verification of important experimental facts.

Biology Lab :

The practical study is a supplement to the theoretical classroom knowledge science is a system alised study based on facts and observations. It involves curiosity, inquisitiveness and unbiased analysis. In the biology lab, the students study detailed structures, both morphological, histological and physiological aspects of plants and animals. Study of slides under the microscopes or studying the museum specimens instills a joy of learning the flora & fauna around.

Computer Lab :
Computers have become an integral part of our daily lives. The school has well-equipped computer lab with multimedia systems & Internet facility to provide I.T. training to the students from class I to X.

In the lab, student learn to become machine friendly and to use computer as a useful tool in learning. They learn to create presentations, do calculations, prepare graphics, and present data.

Maths Lab :

A well equipped mathematics laboratory with junior as well as senior kit, mathematics charts, models and mathematical drawing instruments makes the understanding and applications of concepts lucid for the learners.

Library :

School library contains latest reference books, sample papers, text books, recreational literature, monthly, fortnightly periodicals, daily news papers, audio / video cassettes and educational CD and is a 'store house of knowledge'. It facilitates extra learning both for the teacher and the learner. School library is a rich source of a variety of books. Library has a spacious and well ventilated reading area along with store room, six almirahs and four racks for storage purpose. At present 2460 books are stacked in the library.

Art Room :

Room of colours and life where the creativity of the students take birth and are displayed.

Students are provided opportunity to bring out their creativity through different composition, still live sketches, Nature study etc. Besides these good participation is ensured in number of poster & slogan writing competitions held to sensitize the learners on Social & Global issues of concern as "Child Labour, Female feticide, Girl child education, Energy conservation, Water conservation, Donate blood, Global warming.
Staff Room :
The mentors@ Suratgarh Thermal DAV Public School engrossed in their routine work sitting in the staff-room.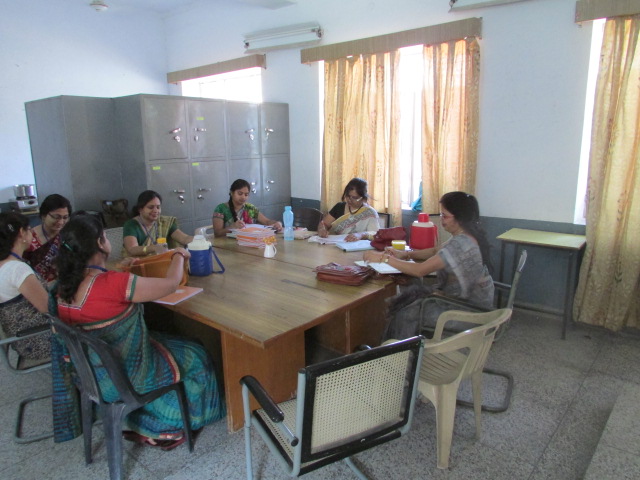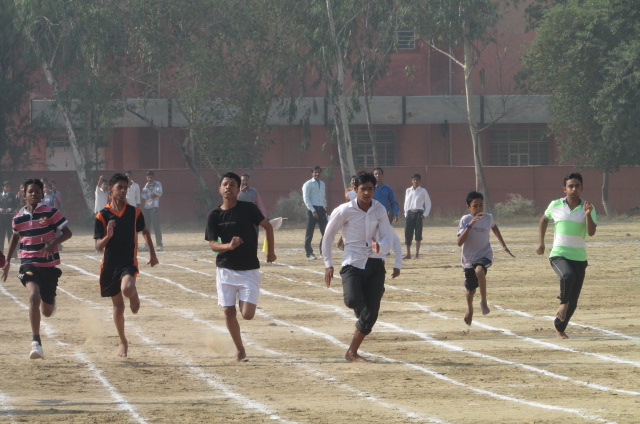 Sports :
Large play ground with lush green grass provides ample space for physical activities / games and sports for of the children.
School has all types of Sports facilities like : Sports Ground for Foot Ball,
Volley Ball, Kho-kho, Hand Ball, Table Tennis, Basket Ball. Our school actively participate every year in Mahatma Hans Raj Tournament in Cluster level & National level. All type of sports items & accessories available for students. School also organize Annual Sports Meet. Sports coaching for students available in school time and after school time.
---
Best Viewed in

All Rights Reserved to

1024 x 768 pixels in IE 5.0 & Above

Suratgarh Thermal DAV Public School, STPS TOWNSHIP